New Model Home Open!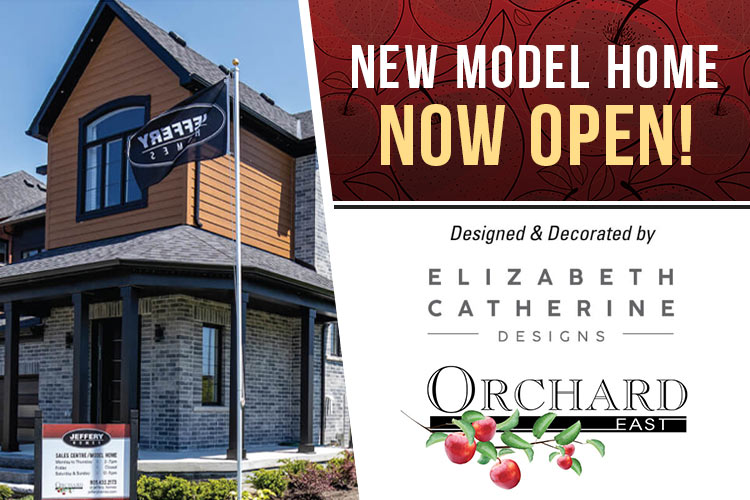 We have an all-new model home now open at 424 Northglen Blvd in Bowmanville, ON.
Come visit us at our new model home and select your lot today.
Our current hours are:
Monday - Thursday: 2 pm - 7 pm
Saturday and Sunday: 12 pm - 5 pm
Friday: Closed
Please Note: The Orchard East Sales Centre / Model Home is closed between December 21 and January 31. Regular hours slated to resume Feb 1st, but re-opening date may change.
Call us for more information at: 905-433-2173
Can't make it out? Click the buttons below to see photos of the new house or try out the 3D walkthrough!