Building Smarter Homes for Better Living
True Comforts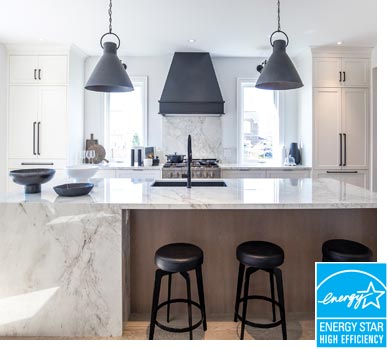 We'd like to call it plain common sense. Efficiency saves you money and limits excess consumption of energy. Jeffery homes is committed to building smarter homes with superior construction and advanced systems for better living. Savings by Design says we are building to a higher standard than the building code. We like to be a leader. Buy from a leader of the pack builder.
Better Design
At Jeffery every home is an ENERGY STAR® home. Solid performance, peace of mind and protection. Air Sealing and Insulation that works! Tighter High Tech Construction means getting more in ways that count! Best Part - you are receiving it all for free at Jeffery Homes, where we believe every home can make a world of difference!
Better Monthly Planning
You will know how much energy consumption this house will use. Your new home will be independently tested to guarantee peace of mind. You will have a label on your panel that will prove the "test drive" with exact measurements.
Better Windows
Top of the line triple pane low E/argon glass windows, which exceed ENERGY STAR® requirements, crafted to deliver exceptional performance. They sport a fine metallic coating that you can't see, and an invisible gas called argon that naturally occurs in air you breathe. These will reflect and block the sun's harmful rays. This will prevent furniture fading (less UV) and help to maintain homes to be cooler in the summer and drafts from escaping during the winter. Adds wonderful resale value too!
Better Basements
Full height insulation, airtight construction, and improved drainage and moisture barriers ensure dryer and healthier storage spaces and excellent finishing areas on lower level. Egress windows and extra height basement ceilings available.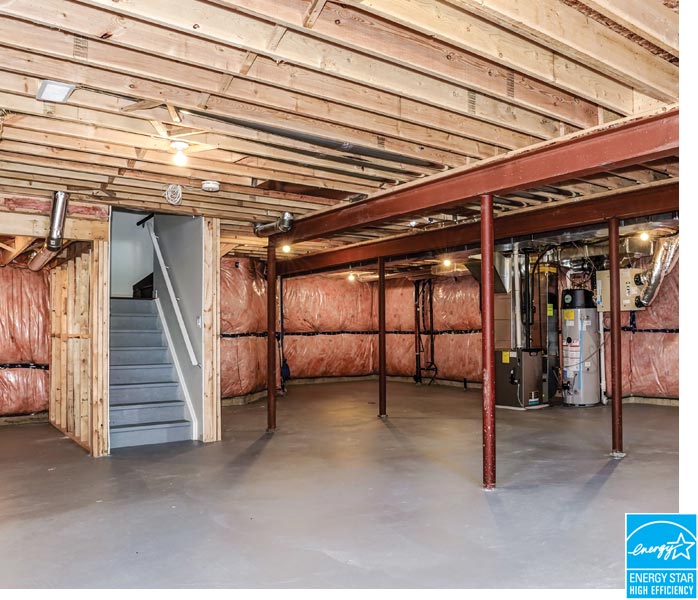 Better Heating & Hot Water Features
Top of the line high efficiency furnace. Best in Class technology provides better air quality with continuous quiet fan, (ECM motor which delivers high capacity output but uses 1/5 of the power) also delivering better cooling capabilities. Upgraded hot water tank (over 90% efficient) with no rental fees.
Better Products
Revitalize your AIR! An upgraded ENERGY STAR® certified HRV (Heat Recovery Ventilator) unit is installed to remove undesirable stale air and excess humidity while replacing it with a continuous supply of fresh outdoor air several times a day. The result is cleaner indoor air and a healthier living environment. ENERGY STAR® rated oversized ventilation fan also included in your Jeffery Home.
Advanced Lighting
ENERGY STAR® qualified LED light bulbs are installed in your home. These LED's use 85% less energy than the standard incandescent bulb and last up to 20x longer! Saving approx. $130 or more in electricity costs over each bulb's lifetime!
Advanced Smart Home
Smart home bundled cabling accommodating programmable thermostats and home automation, security lighting, timers and WiFi compatible devices. Ask us about our package delivery security system.
Jeffery Energy Star® Homes
The Best Address in Durham!