Brand New: 19 Lots Just Released in Orchard East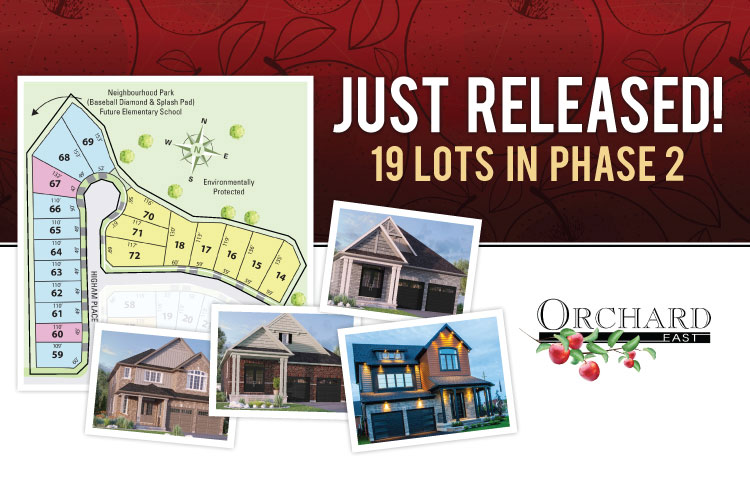 New release of 50 and 60 foot lots in Orchard East Bowmanville.
Come pick out your lot and see our bungalows, two story and two-residence homes.
Model Home / Decor Centre Hours:
Don't forget to have a look at the Phase 2 site plan, click here to view / download the PDF.