Brand New: 19 Lots Just Released in Orchard East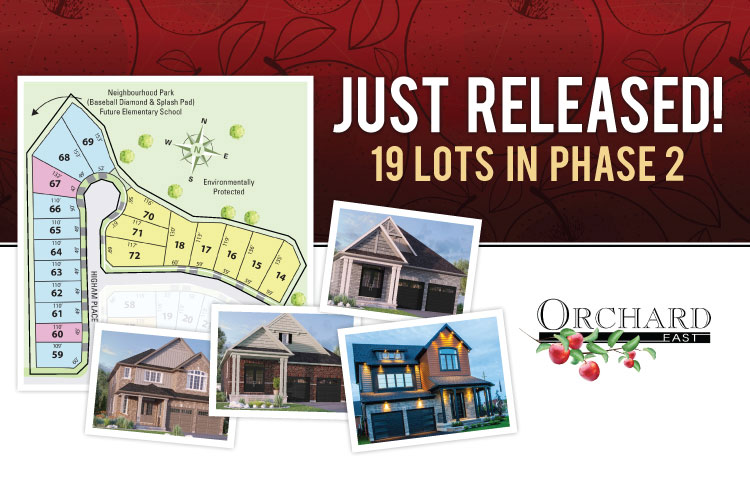 New release of 50 and 60 foot lots in Orchard East Bowmanville.
The Sales Centre / Model Home is open Monday to Thursday: 2 pm - 7 pm and Saturday / Sunday: 12 pm - 5 pm at ‪424 Northglen Boulevard in Bowmanville. No appointment necessary!
Please Note: The Orchard East Sales Centre / Model Home is closed between December 21 and January 31. Regular hours slated to resume Feb 1st, but re-opening date may change.
Come pick out your lot and see our bungalows, two story and two-residence homes.
Don't forget to have a look at the Phase 2 site plan, click here to view / download the PDF.